Mint Chocolate Krispies
This post may contain affiliate links, meaning that I may receive a commission at no cost to you if you use a link provided. All opinions shared are my own. You can review my full disclosure policy here.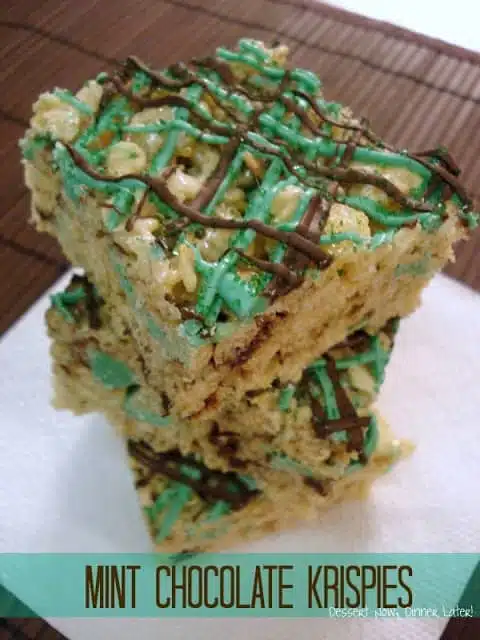 Christmas is approaching & it's time to get in the kitchen & bake treats! These are a super quick treat that will please kids and adults alike.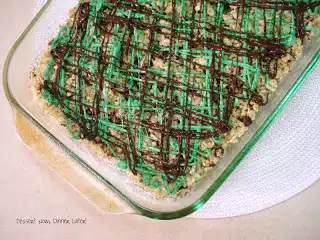 I am a huge fan of mint or creme de menthe anything. Peppermint is okay, but I love my mint. I could eat Ande's mint chocolates all day long. These have mint & semi-sweet chocolate chips & they are so good. Enjoy!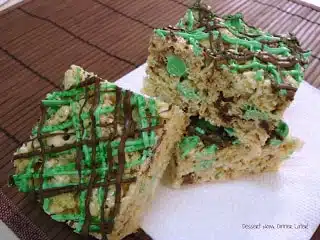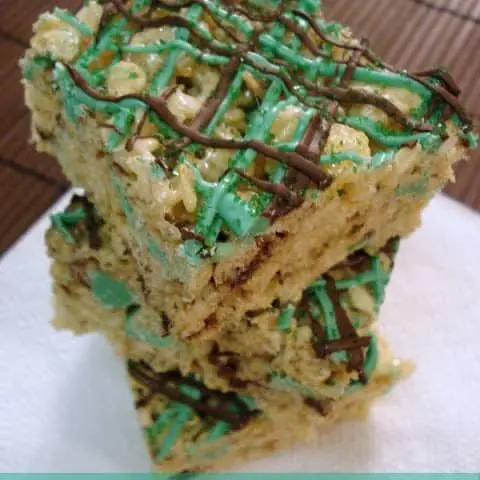 Mint Chocolate Krispies
Ingredients
1/4 cup butter
1 (10.5oz) bag mini marshmallows
6 cups rice cereal
1 tsp creme de menthe/mint extract
3/4 cup mint chips (plus 1/3 cup for melting)
3/4 cup semi-sweet chocolate chips (plus 1/4 cup for melting)
Optional: Green or Red Sugar Crystals
Instructions
Melt butter with marshmallows in a large non-stick pot. Add 1 tsp mint extract. Stir frequently with a spatula, until everything is melted & smooth. Remove from heat. *Heat just long enough to melt everything, you want the mixture to be warm, not hot.
Add rice cereal & mix lightly.
Add ¾ cup mint & semi-sweet chocolate chips, each. Fold in gently. *This is why you want the marshmallow mixture to be warm & not hot, or your chips will melt.
Spread mixture into a greased 13x9" pan. Pat down with spatula.
In a small bowl, microwave ⅓ cup mint chips on HALF POWER for 30-60 seconds. Stirring after 30 seconds. Heat until melted. Spoon mixture into a plastic sandwich bag, with the corner tip cut off. Drizzle over the top of rice krispies. Repeat with ¼ cup semi-sweet chocolate chips.
*Optional: Sprinkle green or red sugar crystals over the top of warm chocolate drizzle for extra fancy rice krispies.