Hearty Turkey & Vegetable Chili
This post may contain affiliate links, meaning that I may receive a commission at no cost to you if you use a link provided. All opinions shared are my own. You can review my full disclosure policy here.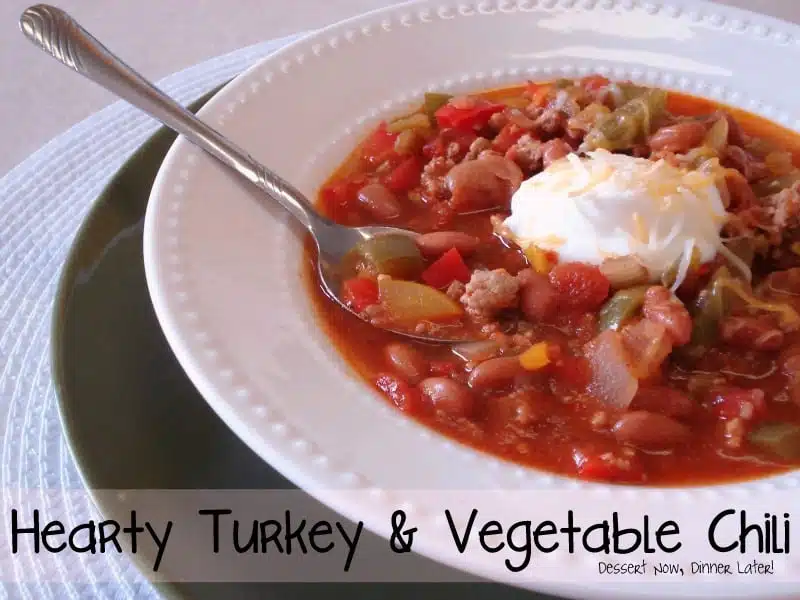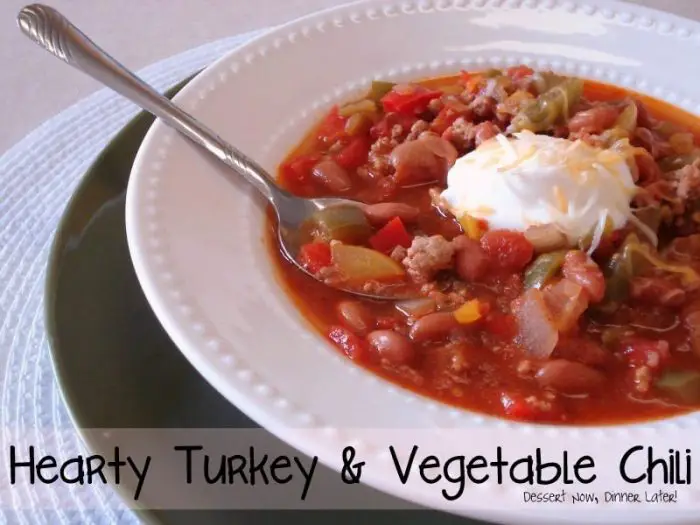 If anyone is still doing their healthy New Year's resolutions, you can make this chili & thank me later. It's full of beautiful bell peppers, onions, & tomatoes. Combine that with lean ground turkey & you get a vibrant, healthy, delicious & filling meal. One cup is only 109 calories (according to my recipe input into MyFitnessPal)! And thanks to WinCo, the peppers were $0.49 each, which makes this meal pretty, low-cal & inexpensive to make. Win-win-win!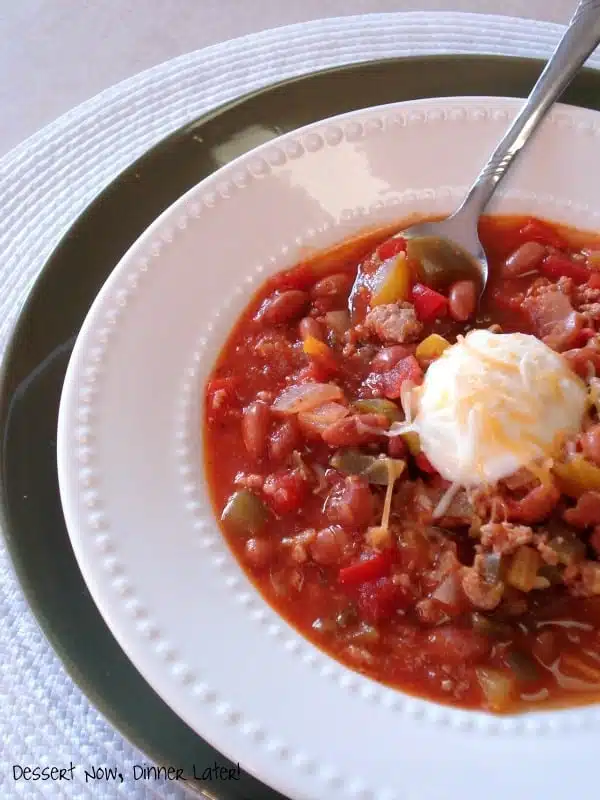 This might even be a great choice to serve while watching the Super Bowl instead of fatty dips, spreads, or greasy wings. This chili is mild with a hint of heat. Oh, & did I mention it goes in the slow cooker? Perfect with cornbread too!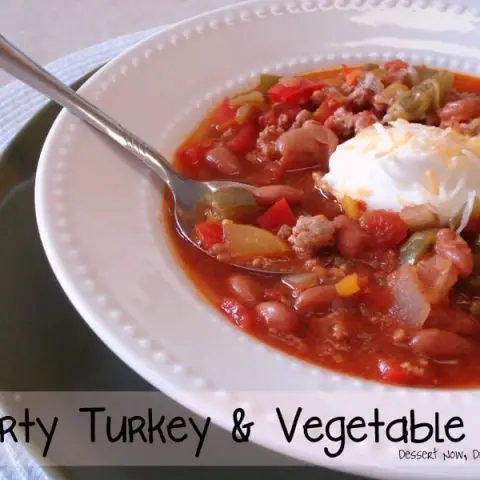 Hearty Turkey & Vegetable Chili
Ingredients
1 lb lean ground turkey
1 tsp extra virgin olive oil
1 each: yellow, red, & green bell peppers; diced
1 small onion, diced
4 cloves garlic, minced
1 (16oz) jar Pace Picante Sauce (mild)
1 (14.5oz) can petite diced tomatoes (NOT drained)
1 (4oz) can diced green chiles, drained
2 (15oz) cans pinto beans, drained & rinsed
1/2 cup chicken broth
1 Tbsp chili powder
1 tsp ground cumin
1 tsp oregano
1 1/2 tsp salt
1/4 tsp ground black pepper
1/4 tsp cayenne pepper
1 Tbsp sugar
Instructions
Brown ground turkey in a large, non-stick saute pan, breaking up into pieces. Once cooked, empty into a 6-QT crock pot.
Using the same saute pan, heat the extra virgin olive oil & add diced peppers, onion, & minced garlic. Saute 5 minutes, stirring frequently, & add to the crock pot.
Add the picante sauce, whole can of diced tomatoes, & the drained diced green chiles, & pinto beans to the crock pot. Add the chicken broth & seasonings. Stir & cover with lid.
Slow cook for 4 hours. Stir & adjust seasonings, if desired. May serve with sour cream & shredded cheese.