Peach Cobbler Crisp
This post may contain affiliate links, meaning that I may receive a commission at no cost to you if you use a link provided. All opinions shared are my own. You can review my full disclosure policy here.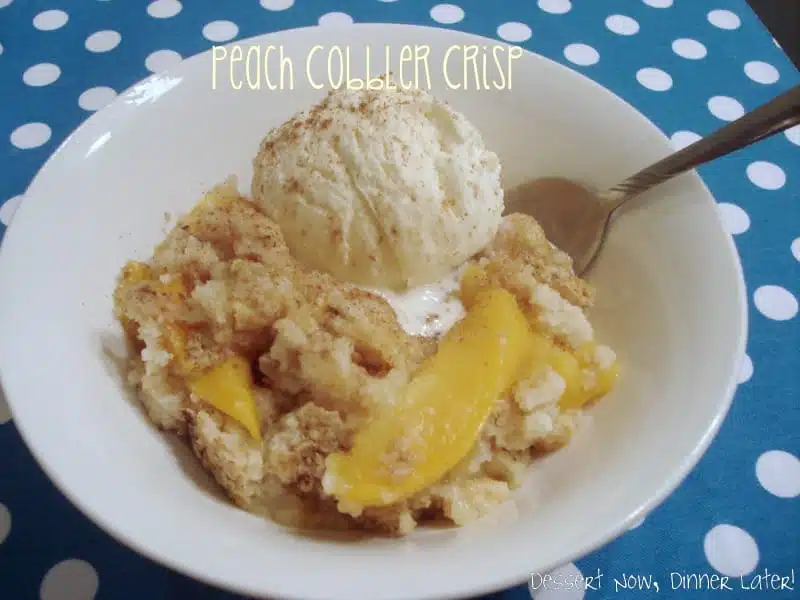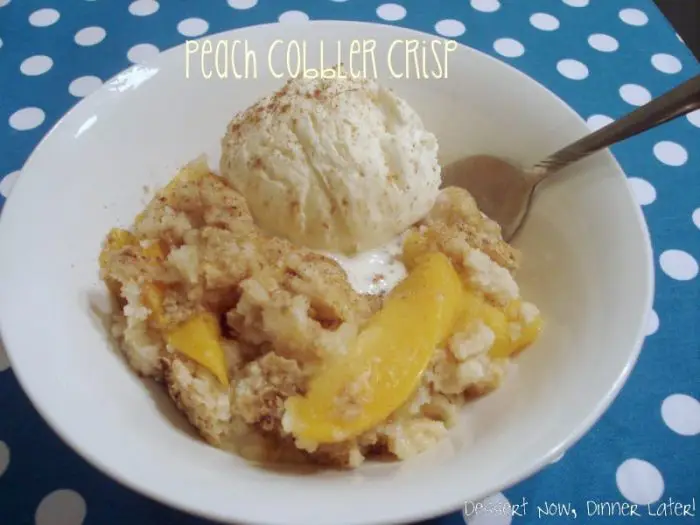 Make way for one of the easiest desserts ever! I love 5 ingredient recipes & this one is great! I really like cobbler, but I don't want to pull out my dutch oven & get some coals firing, so it's nice to be able to do some good old cobbler quick in the oven.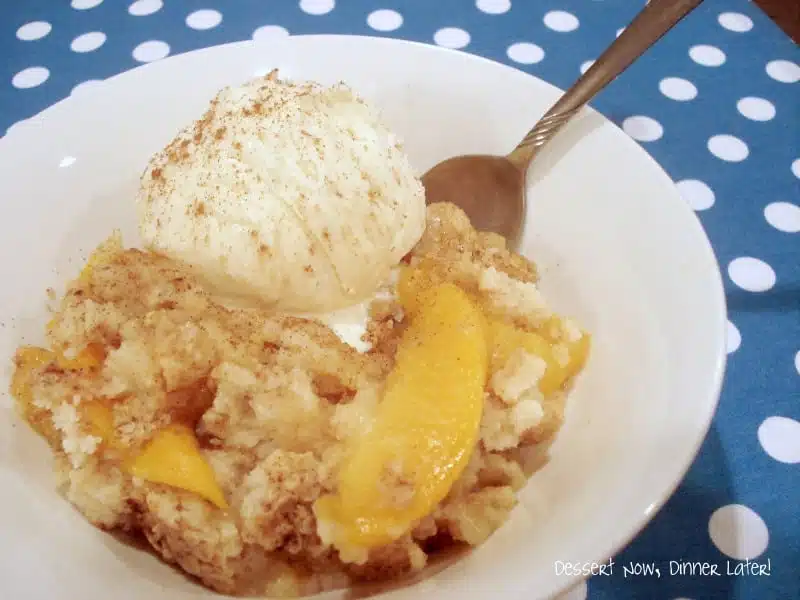 The juice/syrup from the peaches cooks the cake, & the butter crisps the oatmeal streusel on top. Vanilla ice cream melting over this warm fruity, cake-y, crispy dessert is the best! I love cobbler!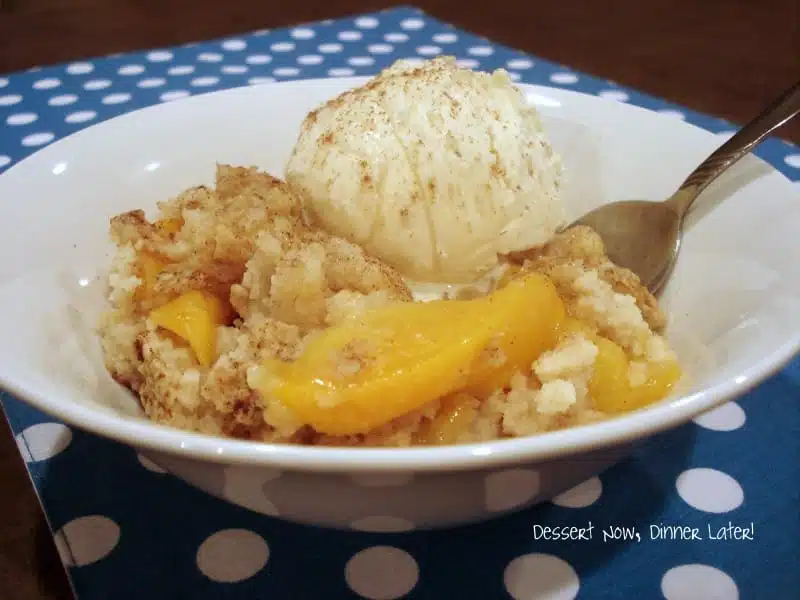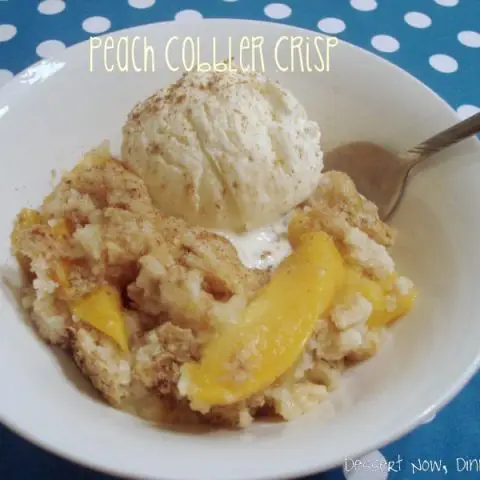 Peach Cobbler Crisp
Ingredients
2-3 (15oz) cans natural peaches or peaches in light syrup [If you use natural peaches, you will want to mix 1 Tbsp cornstarch with 1 Tbsp sugar, then sprinkle that over the peaches & stir it in. This will help the liquid thicken while it bakes so it won't be a runny cobbler. Don't just add cornstarch either b/c it will clump; mixing it with the sugar will help it dissolve with the juices from the can.]
1 box white cake mix
1 maple & brown sugar oatmeal packet
1/2 cup butter
Cinnamon
Instructions
Preheat oven to 350*F.
Open cans of peaches & dump them in the bottom of a greased 9x13 pan. (I did 2 cans, but 3 cans will give you more peaches to cake ratio.) Sprinkle cinnamon on top.
Sprinkle cake mix on top of peaches, making sure to crush any large clumps. Sprinkle more cinnamon on top of cake mix. Top cake mix with oatmeal packet & cut butter into 14-16 pieces & place evenly over the top.
Bake for 40 minutes or until filling is bubbly & topping is crisp & browned. Serve with vanilla ice cream.