Pizza Margherita
This post may contain affiliate links, meaning that I may receive a commission at no cost to you if you use a link provided. All opinions shared are my own. You can review my full disclosure policy here.
*Okay, my lovely readers! I am off on vacation to Disneyland! Don't be too jealous! I have some amazing friends sharing fabulous recipes lined up for you while I am away. Today is Alli & she is so sweet! We have been buddies for about 1 month now & she has a great blog with mouthwatering photos, so go check her out!
Hello! I'm Alli and I'm so excited to be sharing a recipe here at Dessert Now, Dinner Later! I blog over at Cupcake Diaries, where I share recipes, crafts, party ideas, and other DIY fun!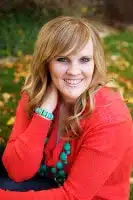 My blogging days began in 2007 when I was single and in college. I started a personal blog for journaling purposes and to document my many adventures. I've always had a love for cooking and baking, writing, and photography, so in 2010 I decided to put all those things together and create a recipe blog. Thus, Cupcake Diaries was born!
Cupcake Diaries started strictly as a recipe blog but has since turned into an "everything DIY but mostly recipes" blog. I love sharing anything and everything with everyone that stops by. And I love making new friends so please stop by and introduce yourself!
There's no doubt about it. This girl loves pizza!! I would eat it every day if I could. My little family and I (I'm married with two little boys) love to make pizza at home. My three year old loves to help put the toppings on and pile on that cheese. It makes for really fun family time. This recipe is one of our favorites!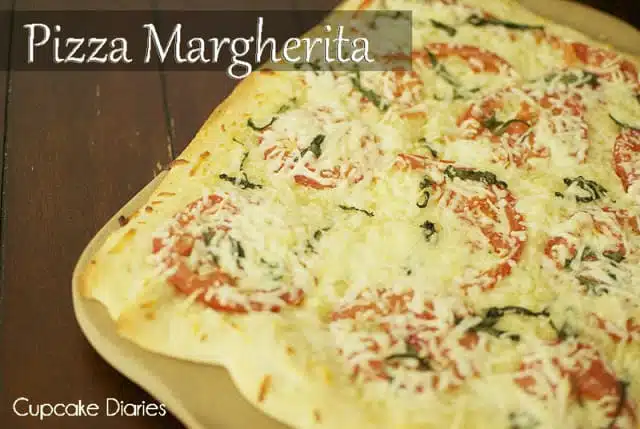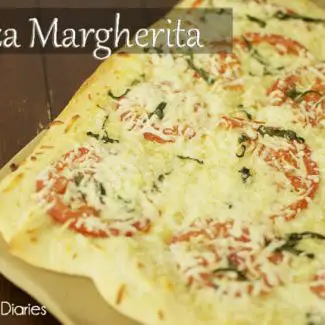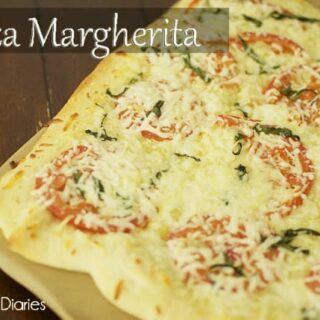 Pizza Margherita
Ingredients
1 Pillsbury thin crust pizza dough (or your favorite pizza dough)
olive oil
2 cloves garlic (thinly sliced (You can also use minced garlic or garlic powder.))
1 large tomato (thinly sliced (The thinner the better! Thicker slices will make the pizza soggy.)
1 c. mozzarella cheese, grated
1/4 c. parmesan cheese, grated
3 basil leaves, cut into strips
Instructions
Preheat oven to 400*F. If you have a baking stone, place it in the oven while the oven is preheating. If you don't, grease a cookie sheet with cooking spray and spread the dough out. Brush olive oil over the dough with a pastry brush.
Place the garlic all over the dough then add the thinly sliced tomatoes. Combine half the mozzarella cheese and half the parmesan cheese then sprinkle over the dough. Next, add the basil strips to the pizza, as well as the rest of the cheese.
Bake for about 11 minutes or until the crust turns a golden brown (if you're using the Pillsbury thin crust dough), or bake according to the directions for the dough you're using. Enjoy!
Nutrition Information:
Yield: 8
Amount Per Serving:
Unsaturated Fat: 0g
It was so fun being here today! Stop by my blog for more fun and easy recipes!
Here are a couple of my favorites: