Strawberry Lemonade Cupcakes
This post may contain affiliate links, meaning that I may receive a commission at no cost to you if you use a link provided. All opinions shared are my own. You can review my full disclosure policy here.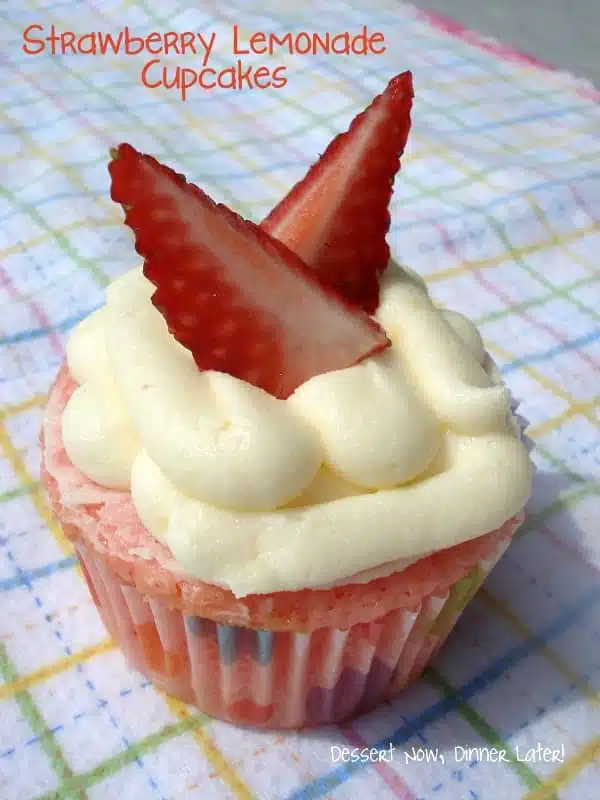 Oh summer, how you bring my favorite things: flip flops, tan lines, the smell of freshly cut grass, BBQ's, campouts, & late nights on the patio. Tis the season of refreshing, summery things & this is no exception.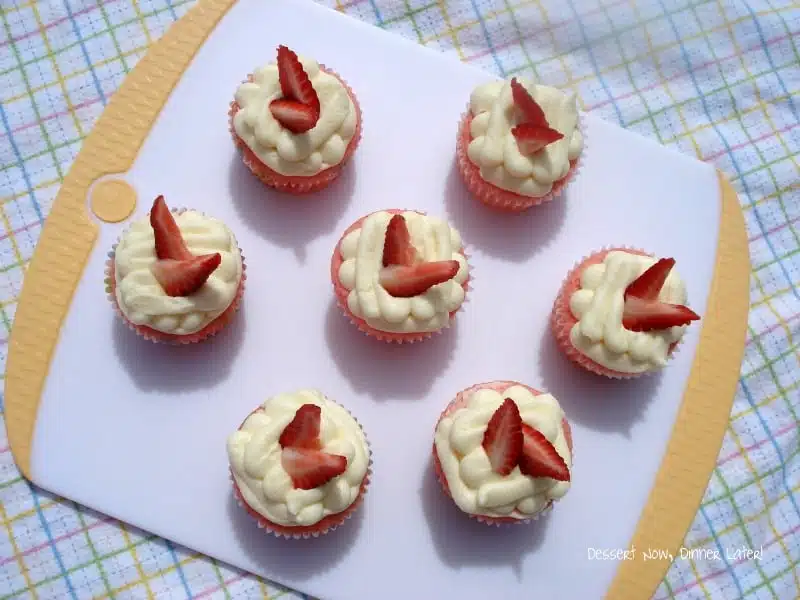 If you are a citrus freak like I am, then get to gettin' on this recipe! I bought a ton of Country Time Lemonade with my coupons (yes, I am part coupon freak — opposite my addiction to cooking/baking is my addiction to couponing) so I knew I had to come up with some recipes to use it for other than just drinking.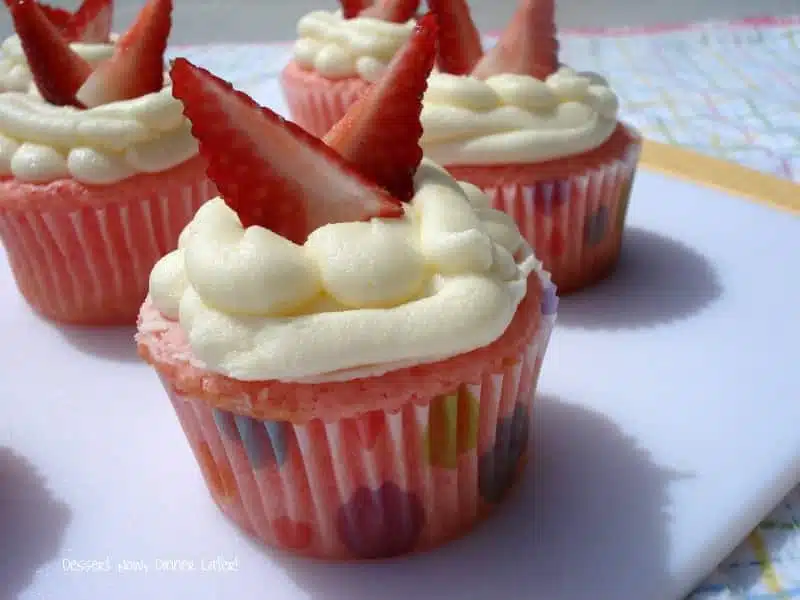 I found many, many variations of "lemonade cakes" & this is what I have come up with. I am in love! Tart, sweet, tangy, moist! Pretty much anything you want compiled into one zippy little cupcake. Enjoy!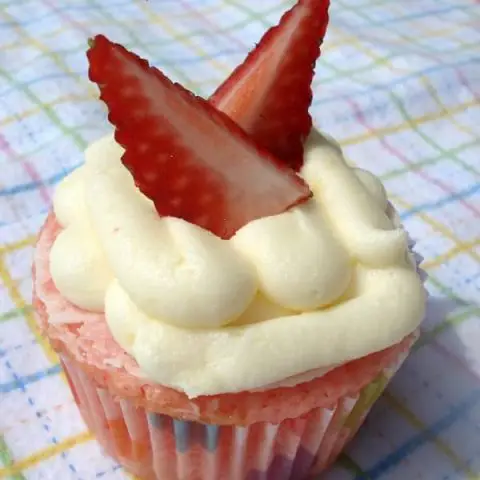 Strawberry Lemonade Cupcakes
Ingredients
Strawberry Lemonade Cake:
1 box Pillsbury Moist Supreme Strawberry Cake Mix
1/2 cup Country Time Lemonade dry mix
1/4 cup freshly squeezed lemon juice
1/4 cup water
1 cup sour cream
4 eggs
1/2 cup oil
Zest of 1 lemon
Lemonade Buttercream:
1/2 cup (1 stick) butter, room temperature
3/4 cup shortening
1/4 cup Country Time Lemonade dry mix
Zest of 1 lemon
2 cups + powdered sugar
Instructions
Preheat oven to 350*F. For the cake: combine all ingredients in a stand mixer & beat on low for 1 minute. Scrape bowl. Beat on medium speed for 4 minutes. Fill cupcake pan with paper liners. Fill each cupcake liner ¾ full. (Makes 24 cupcakes.)
Bake for 15-20 minutes or until the cake springs back when touched. Cool completely.
While cupcakes are baking or cooling make the buttercream: Whip the butter & shortening until all lumps are gone. Scrape bowl. Add dry lemonade powder & lemon zest mix again. Add 1 cup of powdered sugar. Blend. Repeat with second cup of powdered sugar. If the buttercream is not as stiff as you like it add more powdered sugar. *The lemonade powder will dissolve the longer it sits after it has been blended well.
Pipe buttercream onto cooled cupcakes & garnish with a fresh strawberry.