Vegetable Lasagna
This post may contain affiliate links, meaning that I may receive a commission at no cost to you if you use a link provided. All opinions shared are my own. You can review my full disclosure policy here.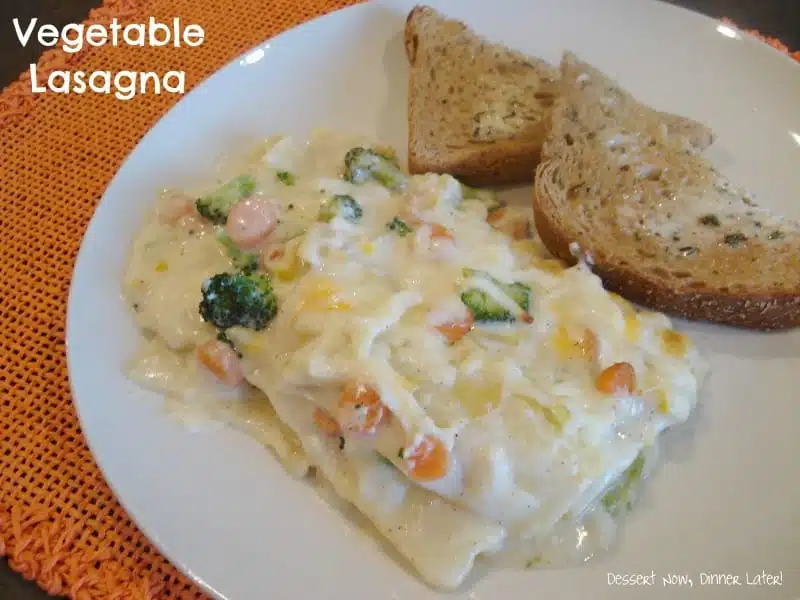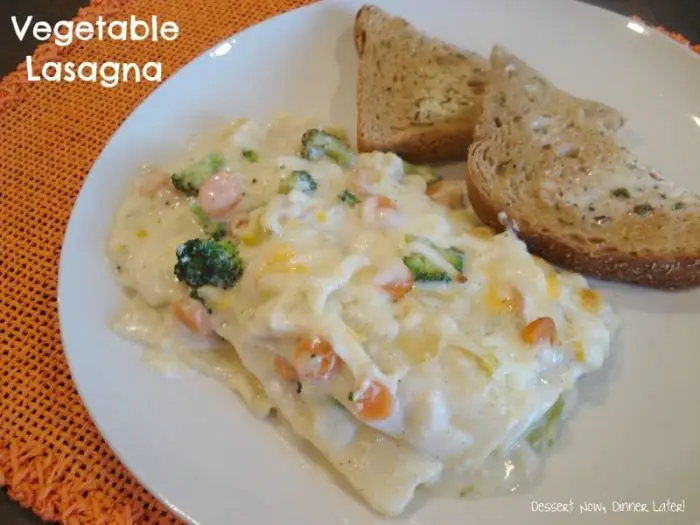 I will timidly admit that I love Stouffer's Vegetable Lasagna. I know I shouldn't be eating boxed or frozen meals, but sometimes I just need a break from the kitchen & something quick for dinner.
I decided I better make my own homemade version, so I can feel a little better about what is going inside. This vegetable lasagna is really tasty! Plus you can pack it with vegetables.
For some odd reason, my two year old didn't want the broccoli or carrots, even though he usually eats those, but he didn't even notice the yellow squash & even if he did, I would have told him it was just cheese. Haha. Get those kids to eat their vegetables any way you can! Make this soon, it's good!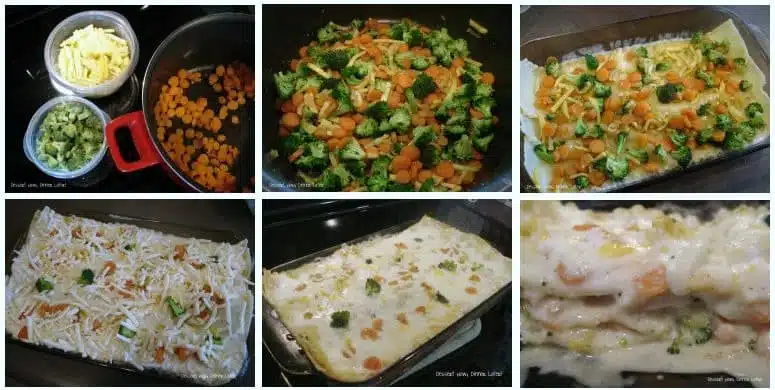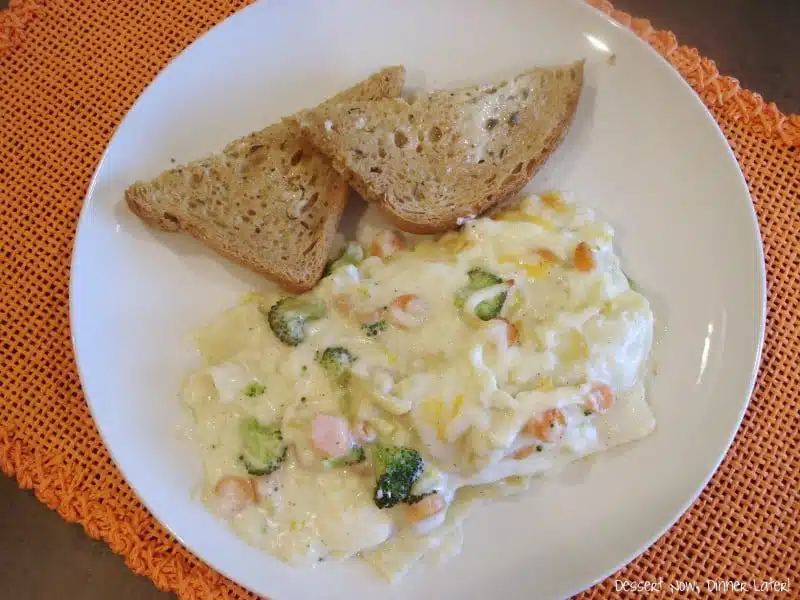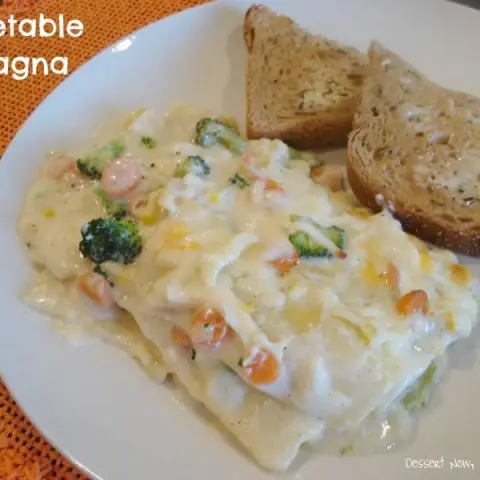 Vegetable Lasagna
Ingredients
9 lasagna noodles
2 cups Alfredo sauce
1 1/2 cups baby carrots, thinly sliced
1 1/2 cups fresh broccoli florets, cut into small pieces
1 1/2 cups yellow squash, julienne (Makes it look like shredded cheese to the kids.)
Salt & Pepper
1/2 tsp onion powder
2 cups mozzarella cheese
Optional: Panko & butter to create a crispy topping
Instructions
Cook lasagna noodles according to directions on the package. Rinse in cold water. Set on a paper towel until ready to assemble. Prepare light alfredo sauce. Set aside.
Saute carrots in a small amount of oil for 4-5 minutes until starting to soften (Depends on how thin you cut them. I even added a little water to sweat the carrots.) Season with salt, pepper, & onion powder. Add broccoli & squash for 1 minute. Remove from heat.
Spoon some sauce on the bottom of a 13x9-inch rectangular baking dish. Place 3 noodles. Layer: sauce, vegetables, cheese, noodles. Repeat: sauce, vegetables, cheese, noodles. Save some sauce & cheese for the top (You can save some vegetables for the top too, if you want to make it pretty.) Mix 1 cup breadcrumbs with 1-2 Tbsp of butter for your crumb topping if you want it.
Cover with foil & bake at 350*F for 45 minutes or until sauce bubbles & cheese melts. Remove foil the last 10 minutes if you want a crispy brown bubbly cheese or crumb topping. *Let stand at room temperature for 15 minutes before cutting & serving for sauce to thicken.