Caramelitas
This post may contain affiliate links, meaning that I may receive a commission at no cost to you if you use a link provided. All opinions shared are my own. You can review my full disclosure policy here.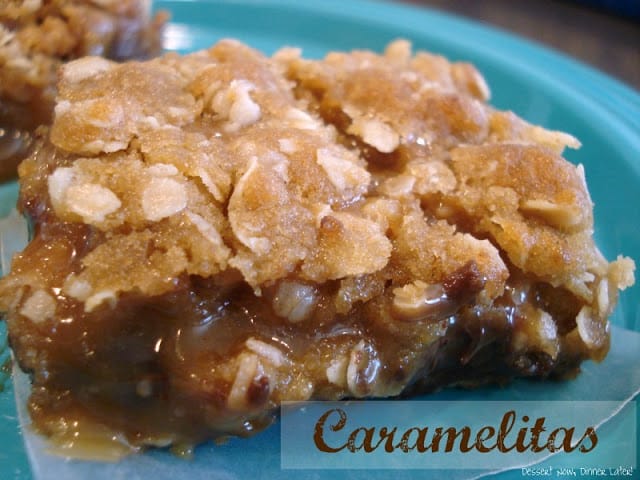 So I thought I have had really good crumb bars before trying these, but these have shot their way to the top! I seriously could not stop eating them. They are so good! Too bad they are not good for you, but don't let that stop you.

The caramel is so ooey gooey & with the help of the heavy cream in the caramel the chocolate chips become ganache which is so smooth & creamy. Imagine ooey gooey caramel, & smooth chocolatey ganache sandwiched in crunchy oat crumbs & you have the best crumb bar there is!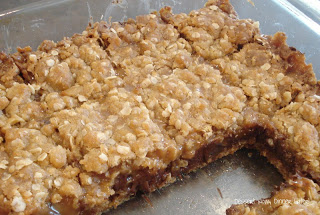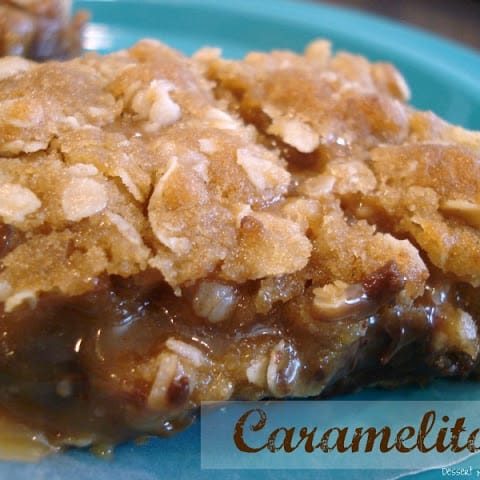 Caramelitas
Ingredients
32 caramel squares, unwrapped (OR 1 1/3 cup caramel bits)
1/2 cup heavy cream
3/4 cup butter, melted
3/4 cup brown sugar, packed
1 cup flour
1 cup rolled oats
1 tsp baking soda
6 oz semi-sweet chocolate chips
Instructions
Combine caramels/caramel bits & heavy cream in a small saucepan over medium-low heat. Stir until completely smooth; turn off heat & set aside.
In a separate bowl, combine melted butter, brown sugar, flour, oats, & baking soda. Pat half of the oatmeal mixture into the bottom of an 8x8" pan. Bake at 350*F for 10 minutes.
Remove pan from oven & sprinkle chocolate chips over crust. Pour caramel mixture over chocolate chips. Crumble remaining oatmeal mixture over caramel.
Return to oven & bake an additional 15-20 minutes, until the edges are lightly browned. Remove from oven & cool completely before cutting.
*It takes a while for the caramel to cool down enough to cut them into squares. If you are pressed for time you can refrigerate them enough to cut & serve, but you want to store them at room temperature.
**To make a 9x13" version, simply double the amounts.
***If you want to use homemade or store-bought carmel sauce in place of the caramel/cream mixture, use 1¼ cups of sauce.