Lemon Crumb Bars have a lightly sweet and buttery cookie base that doubles as the crumb topping, and an easy creamy lemon filling in the center. A delicious bar dessert that is a great substitute for pie.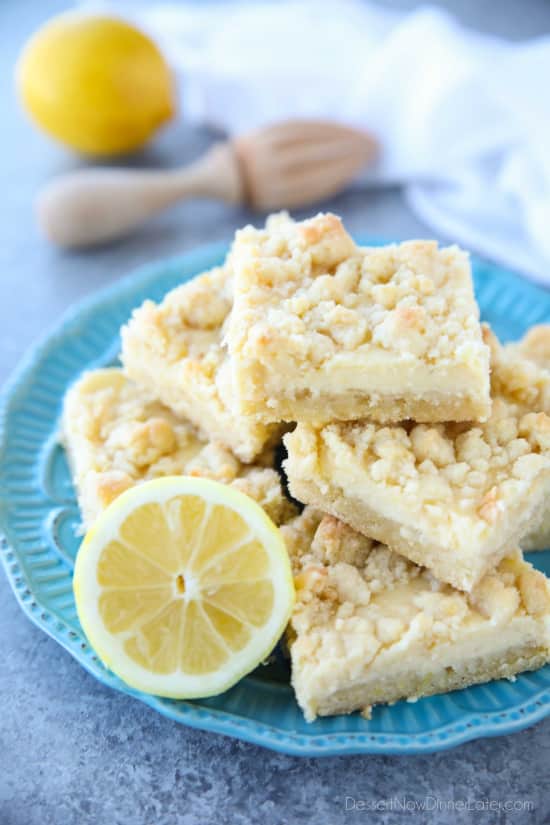 For the streusel fanatic, crumb bars are heaven sent! I love them so much I have multiple variations including Blueberry, Strawberries & Cream, and Peach, to name a few. The base that doubles as the topping is all the same. The only difference is the fruit centers.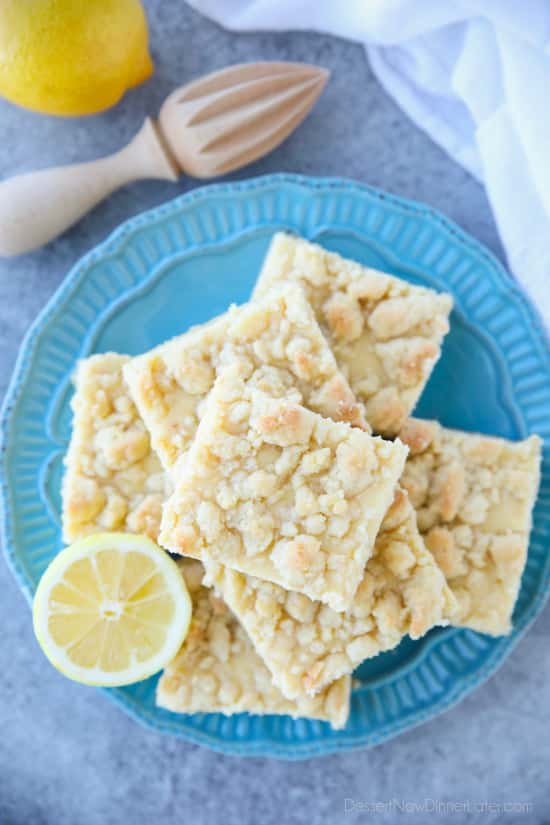 LEMON CRUMB BARS
I made a variation of these lemon crumb bars with a brown sugar and oat crust/topping back in 2012 and loved them. It is a great base/streusel. I've done a similar one in these Lemon Raspberry Crumb Bars.
I still really love a simple blonde streusel, which is what I chose for these particular Lemon Crumb Bars. The flavor is so buttery and just lightly sweet, so it doesn't overpower the lemon.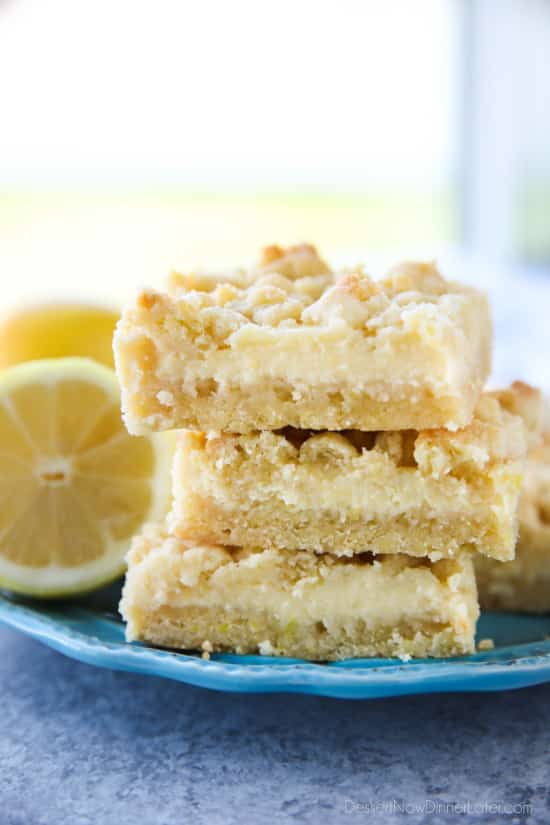 The lemon filling is similar to that of key lime pie. It's creamy with a slight tang from the lemon zest and juice.
If you like your citrus desserts super tangy, I suggest making a glaze to drizzle on top with powdered sugar and lemon juice, similar to the glaze on these Peach Crumb Bars.
These Lemon Crumb Bars are stored and eaten cold. They're nice and thick, crunchy on top, creamy in the middle, and soft on the bottom. They make a nice substitute for pie and serve a crowd (12-24 pieces depending on how you cut them). A great dessert for potlucks and parties. Everyone loves them!