Chicken & Broccoli Alfredo Shells + Video
This post may contain affiliate links, meaning that I may receive a commission at no cost to you if you use a link provided. All opinions shared are my own. You can review my full disclosure policy here.
Chicken & Broccoli Alfredo Shells is a great way to use leftover rotisserie chicken in a cheesy pasta casserole. An easy dinner the whole family will love!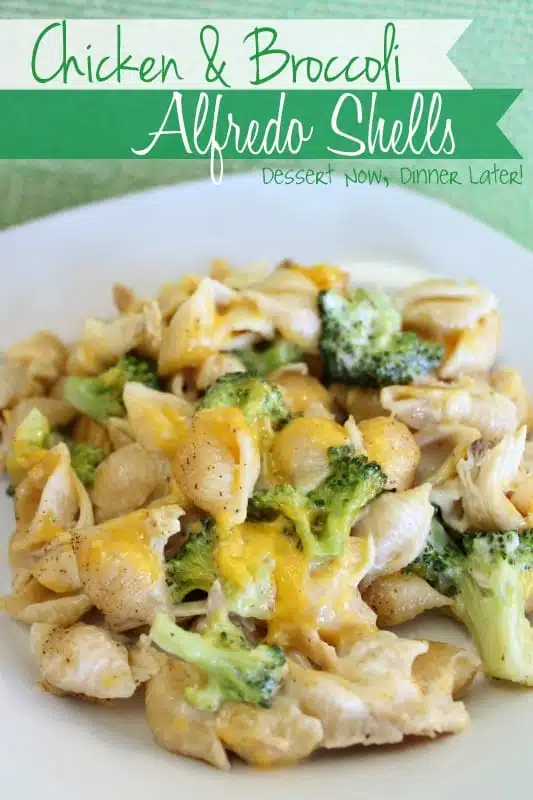 I don't usually have Alfredo pasta dishes that often nowadays, but if you must know, Blackened Chicken Alfredo is my favorite. Anyway, I kind of "quit" so that I could get a little healthier. (Or save on calories and fat from dinner so I can eat them in my dessert–haha! Hey! I am not perfect!) I still eat pasta, just whole wheat and usually with marinara, but this recipe just sounded delicious so I made it and guess what? I loved it! Even my picky kids ate it, well everything but the broccoli (at least I tried!) And it's fairly simple to make if you have leftover rotisserie or grilled chicken. Enjoy!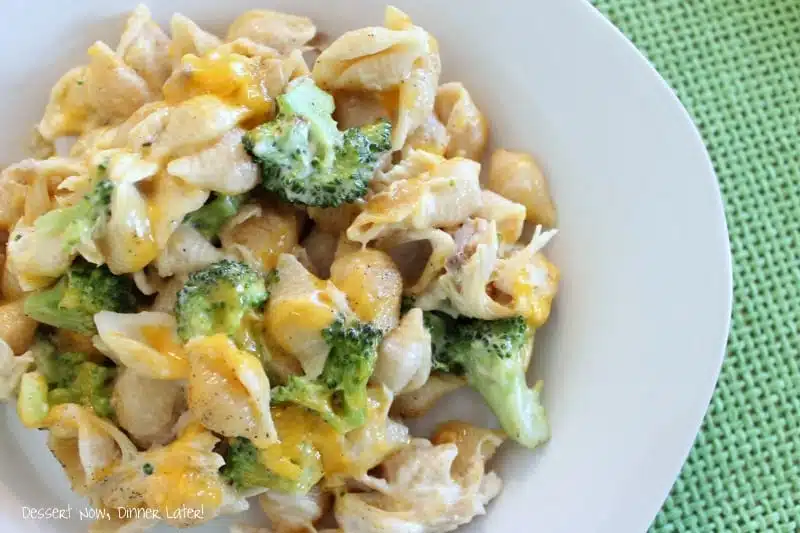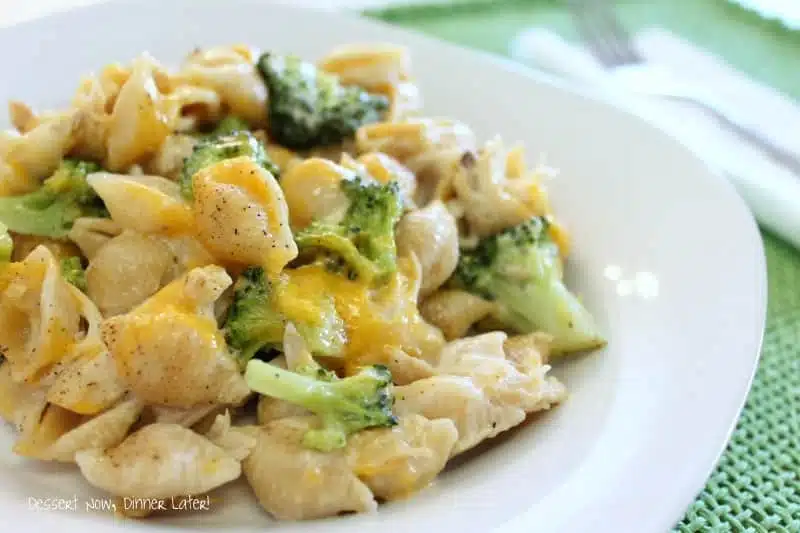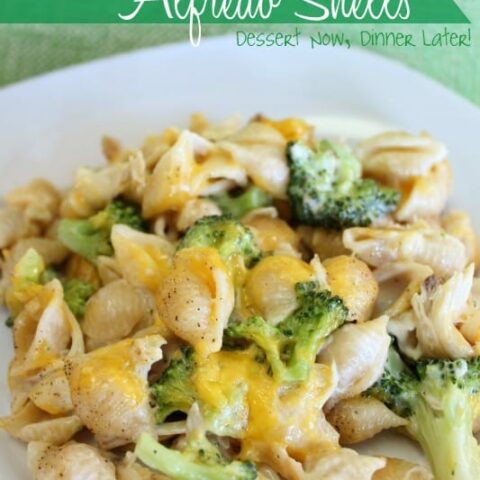 Chicken & Broccoli Alfredo Shells
Ingredients
2 1/2 cups (about 8oz) whole wheat medium shells
2 1/2 cups fresh broccoli, cut into small florets (just the head, no stem)
2 cups cooked diced or shredded chicken
1 (16oz) jar Alfredo Sauce
1 1/2 cups shredded cheese, medium cheddar or mozzarella
1/2 tsp Salt
1/4 tsp Pepper
1/2 tsp Garlic Powder
Instructions
Cook shells according to directions on package. Mine took about 10 to 11 minutes. Drain. Return shells to the pan, add Alfredo sauce, salt, pepper, and garlic powder. Stir and set aside.
Place broccoli florets and a little water in a container with a lid. Leave lid loose and microwave on high for 2 to 3 minutes depending on how crunchy you like your broccoli; just keep in mind that it will continue to cook in the oven.
Cook and dice or shred chicken. (I actually used leftover rotisserie chicken and heated it up in the microwave for 1½ minutes to have it hot like my other ingredients.)
Add the broccoli and chicken to the shells. Stir well. Empty contents into a greased 13x9-inch baking dish and top with shredded cheese.
Bake at 350 degrees Fahrenheit for 20 to 30 minutes or until bubbly and heated in the center.
Nutrition Information:
Yield: 6
Amount Per Serving:
Unsaturated Fat: 0g
Recipe adapted from Mom-Makes