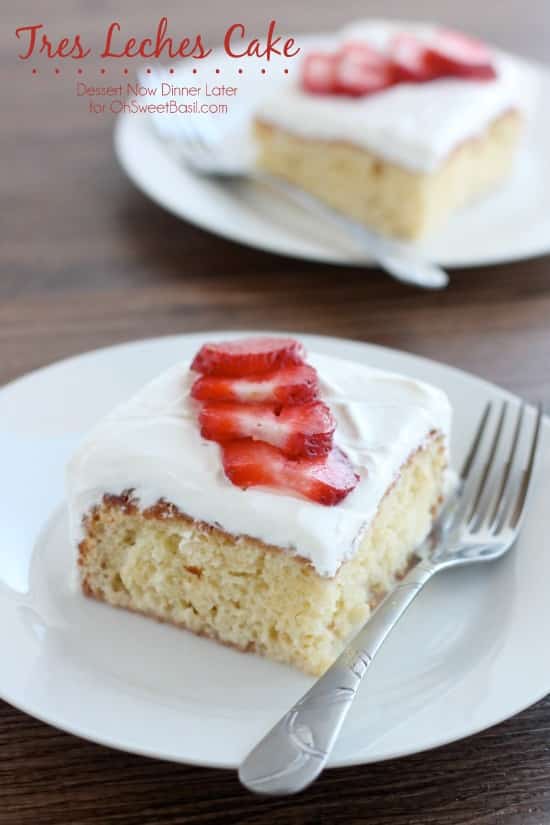 Cinco de Mayo is coming up really soon (only 11 days away) and so I used that as the perfect excuse to make and share this Tres Leches Cake with you. Tres Leches Cake is a chiffon (light and spongy) cake that is soaked with three milks (evaporated milk, sweetened condensed milk, and a little heavy cream.) It's incredibly moist! Like dripping-ly moist and delicious!
I also have a funny story about chiffon cakes, but you will have to read it over at Carrian's blog, since that is where I am sharing this recipe today. And if this milky cake wasn't enough, just check out the whipped cream and fresh fruit on top; HEAVENLY! I hope you enjoy it!
Find the recipe HERE.